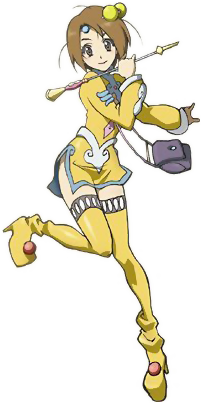 Norma Beatty is a playable character in Tales of Legendia.
Personality
Edit
Norma is very hyper and energetic.
Norma fights with a wand that shoots out bubble's.
Norma bears a similar appearance to the Suikoden V character with the same name, Norma; they're both good with magic, have a wand type of weapon, similar hair style and have an enthusiastic attitude.